Thursday, 16. November 2017
Topic: BOARD NEWS - on November 16, 2017 11:57:00 PM CET

Sanitärforscher: "Man spricht lieber über Sex als über Stuhlgang"
Ein Jahr unseres Lebens verbringen wir auf der Toilette. Und doch wird über kaum einen Einrichtungsgegenstand so wenig geredet. Gut, dass es Menschen wie Mete Demiriz gibt.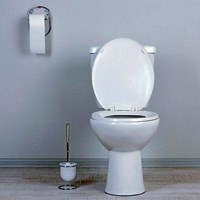 derstandard
... Comment
endagbeanee1, 1/17/20 3:26 AM
Unlike Survival Forest : Survivor Home Builder, this building game build a bridge downloadis fit for younger age group. Are you curious about Build a Bridge? Go ahead and read on to find out more.
... Link