Thursday, 28. July 2016
Topic: DRUGS - on July 28, 2016 11:36:00 AM CEST

Italy parliament begins debate on legalizing cannabis
Italian lawmakers on Monday began discussing whether to legalize recreational cannabis, a fiercely-contested proposal likely to spark parliamentary battles.
Loosening Italy's marijuana laws is divisive, supported by those who say regulating the drug's production and sale would strip mafia groups of an important source of income, but opposed by conservative groups and the Roman Catholic Church.
Before the bill, backed primarily by deputies from Prime Minister Matteo Renzi's Democratic Party (PD) and the anti-establishment 5-Star Movement, even arrived for discussion in the lower house, opponents lodged more than 1,300 amendments.
... Link (0 comments) ... Comment
Topic: DRUGS - on July 28, 2016 11:35:00 AM CEST

Who Buys Legal Weed?
Marijuana pop culture has traditionally centered around the young male smoker and his high times. But the legalization movement has made marijuana more accessible than ever been before, and cannabis's application as a painkiller is particularly appealing to senior citizens.
So what does the typical, recreational marijuana user look like today? And how do the preferences and spending habits of groups like young men and senior citizens differ?
... Link (0 comments) ... Comment
Topic: logisch - on July 28, 2016 11:33:00 AM CEST

Choose the best urinal in the men's room — with math!
Men, we've all been there. A row of glistening white urinals appear before you. They're all empty, thank goodness. You choose the cleanest one. That's when you hear the door. Another person is walking into the bathroom. Don't choose the stall next to me, is your first thought. He starts walking toward the urinals. Don't do it. And closer. Don't do it. Don't...
Most men experience some level of social anxiety in the bathroom. We have an innate sense of personal space that we like to keep clear from strangers. When someone enters that personal space, we stiffen up.
... Link (0 comments) ... Comment
Wednesday, 27. July 2016
Topic: BOARD NEWS - on July 27, 2016 6:11:00 PM CEST

Auf Kuh-Hintern gemalte Augen sollen Löwen abschrecken
Sydney/Gaborone – Es mag zunächst wie ein Schildbürgerstreich klingen, die ungewöhnliche Maßnahme scheint aber seine Wirkung tatsächlich nicht zu verfehlen – das zumindest behauptet ein australisches Forscherteam: Auf die Kehrseite gemalte Augenpaare könnten Rinder in Afrika vor Löwenattacken schützen.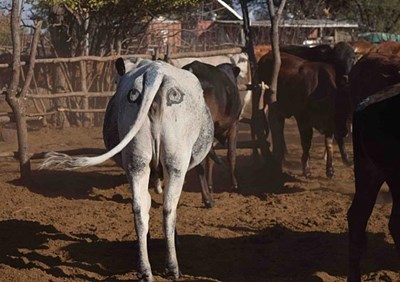 ... Link (0 comments) ... Comment
Topic: Appelbaum - on July 27, 2016 6:02:00 PM CEST

Our statement on the results of the Jacob Appelbaum investigation
Seven weeks ago, I published a blog post saying that Jacob Appelbaum had left the Tor Project, and I invited people to contact me as the Tor Project began an investigation into allegations regarding his behavior.
Since then, a number of people have come forward with first-person accounts and other information. The Tor Project hired a professional investigator, and she interviewed many individuals to determine the facts concerning the allegations. The investigator worked closely with me and our attorneys, helping us to understand the overall factual picture as it emerged.
The information shared was sensitive, and in writing this post I am aiming to balance my desire for the Tor Project to be transparent and accountable with my desire to respect individual privacy.
... Link (0 comments) ... Comment
Topic: BOARD NEWS - on July 27, 2016 6:01:00 PM CEST

Seelöwe pennt auf Friedhofstoilette
Seelöwe auf Abwegen: Sammys Ausflug auf den Friedhof. Die Frau hatte das 120-Kilo-Tier auf dem stillen Örtchen des Friedhofs von Devonport in Tasmanien gesehen. Das Meer ist etwa einen halben Kilometer von der Toilette entfernt. Auch deshalb fand es die Verwaltung schwer, die Geschichte ernst zu nehmen. Da ist ein schlafender Seelöwe auf der Friedhofstoilette: Eine Australierin hatte Mühe, die Behörden zu überzeugen, dass sie sich keinen Scherz erlaubte.
... Link (0 comments) ... Comment
Topic: BOARD NEWS - on July 27, 2016 5:45:00 PM CEST

Recycling-Traum: Aus Urin wird wieder Bier
Belgische Forscher stellen Konzept zur Gewinnung von Dünger aus Urin vor – als Nebenprodukt soll auch ein neues Bier gebraut werden. Gent – Belgische Forscher wollen aus Urin Bier brauen lassen. Sie baten dafür Besucher eines Festivals, in ein spezielles Pissoir zu urinieren, erklärte der Wasserexperte Arne Verliefde von der Abteilung für Angewandte Chemie der Universität Gent am Mittwoch. Die skurril anmutende Idee ist "Abfallprodukt" eines wichtigeren Konzepts: Die Forscher testen damit ein Verfahren, um mit Solarenergie Düngemittel und Trinkwasser aus Urin zu filtern. Hauptziel des Projekts ist, billigen Dünger für Entwicklungsländer herzustellen.
... Link (0 comments) ... Comment
Tuesday, 26. July 2016
Topic: POLITIK - on July 26, 2016 11:03:00 AM CEST

5 Reasons Why Trump Will Win - Michael Moore
I am sorry to be the bearer of bad news, but I gave it to you straight last summer when I told you that Donald Trump would be the Republican nominee for president. And now I have even more awful, depressing news for you: Donald J. Trump is going to win in November. This wretched, ignorant, dangerous part-time clown and full time sociopath is going to be our next president. President Trump. Go ahead and say the words, 'cause you'll be saying them for the next four years: "PRESIDENT TRUMP."
Never in my life have I wanted to be proven wrong more than I do right now.
... Link (0 comments) ... Comment
Topic: EU - on July 26, 2016 11:01:00 AM CEST

Encryption backdoors appear on EU data chief's ban wishlist
Revised ePrivacy laws should guarantee confidentiality of communications and encourage encryption, the European Union's data watchdog has said.
European Data Protection Supervisor (EDPS) Giovanni Buttarelli published his official opinion on the review of the ePrivacy Directive on Monday.
An overhaul to the so-called Cookie Law is currently be worked on by officials at the European Commission, with the completion date expected before the end of the year to bring it into line with the new General Data Protection Regulation (GDPR).
... Link (0 comments) ... Comment
Topic: SECURITY - on July 26, 2016 11:00:00 AM CEST

ArchStrike Ethical Hacking Linux Operating System Gets Its First ISO Builds
The ArchStrike developers have announced today, July 25, 2016, that their Arch Linux-based operating system designed for ethical hackers now has official installation mediums as ISO images.
For those not familiar with all this, ArchStrike was previously known as ArchAssault, of course, still based on the renowned, lightweight and highly customizable Arch Linux distribution. However, the goal of the project is to be a security layer to Arch Linux, offering a collection of over 1,200 security-oriented tools to ethical hackers and security researchers.
... Link (0 comments) ... Comment
Topic: SCRIPT - on July 26, 2016 10:58:00 AM CEST

Researchers discover 110 snooping Tor nodes
In a period spanning 72 days, two researchers from Northeastern University have discovered at least 110 "misbehaving" and potentially malicious hidden services directories (HSDirs) on the Tor anonymity network.
What's an HSDir?
An HSDir is a Tor node that receives descriptors for hidden services – servers configured to receive inbound connections only through Tor, meaning their IP address and network location remains hidden – and, upon request, directs users to those hidden services it "knows" about.
Anybody can set up a HSDir and start logging all hidden service descriptors published to their node.
... Link (0 comments) ... Comment
Topic: MUSIK - on July 26, 2016 10:56:00 AM CEST

How Prince's iconic symbol was designed
Prince's iconic symbol was originally designed by Martha Kurtz and Dale Hughes (based on an initial concept by Lizz Frey) for use in a 1992 music video and Hughes shared a bunch of the original files and thinking that went into its design.
... Link (0 comments) ... Comment