Thursday, 28. July 2016
Topic: POLICE REPORT - on July 28, 2016 5:28:00 PM CEST

Lautstarker Igel-Sex führte zu Polizeieinsatz in Erlangen
Besorgter Anrufer hörte lautes Schnaufen
Die Geräusche von zwei Igeln bei der Paarung haben am Mittwochabend einen Mann im mittelfränkischen Erlangen derart irritiert, dass er die Polizei rief. "Er hörte ein lautes Schnaufen unter der Treppe am Hauseingang", sagte ein Polizeisprecher am Donnerstag. Die alarmierte Streife durchsuchte das Anwesen und entdeckte schließlich die zwei Igel.
... Link (0 comments) ... Comment
Topic: SCIENCE - on July 28, 2016 4:43:00 PM CEST

Found: Mysterious Bright Purple Blob, Floating in the Deep Sea
This is one of the best sounds you can hear when eavesdropping on scientists: "Oh, what is that?"
The research team of the E/V Nautilus, a vessel of the Ocean Exploration Trust, was using their remotely operated underwater vehicle to check out the deep sea around the Channel Islands when they saw something they never had before: a small, glowing purple blob.
... Link (0 comments) ... Comment
Topic: MUSIK - on July 28, 2016 4:38:00 PM CEST

Pink Floyd to release rarity-packed 27-disc set of their early years
Thought that 18-CD set of everything Bob Dylan recorded in 1965 and 1966 was the last word in period-specific artist box sets? Think again. Pink Floyd have announced a new box set, The Early Years 1965-1972, which will comprise 27 discs – both CDs and DVD/Blu-ray discs. It will contain seven hours of previously unreleased live audio, and more than 15 hours of video. The Early Years 1965-1972 is released on 11 November.
... Link (0 comments) ... Comment
Topic: DRUGS - on July 28, 2016 4:36:00 PM CEST

Doctors make easy money from medical marijuana. What happens when it's legal?
Frank Lucido, a California physician, received a phone call in 2012 from a doctor in Colorado.
Like Lucido – one of California's best-known cannabis-friendly physicians – the Colorado doctor had been writing recommendations for medical marijuana, the paperwork required for patients to access cannabis at medical marijuana retail outlets in his state.
Unlike Lucido, the Colorado doctor was worried about the future of his practice.
... Link (0 comments) ... Comment
Topic: DRUGS - on July 28, 2016 4:34:00 PM CEST

Cops mistook Krispy Kreme doughnut glaze for meth, Orlando man says
Daniel Rushing treats himself to a Krispy Kreme doughnut every other Wednesday. He used to eat them in his car.
Not anymore.
Not since a pair of Orlando police officers pulled him over, spotted four tiny flakes of glaze on his floorboard and arrested him, saying they were pieces of crystal methamphetamine.
... Link (0 comments) ... Comment
Topic: ART - on July 28, 2016 11:53:00 AM CEST

Greg 'CRAOLA' Simkins
ARTIST STATEMENT
I haven't always liked stretching canvas and never thought I would be doing it on a regular basis but these days, it has become more of an adventure than a chore. It is the sponge that soaks up all the thoughts going on in my head. Having an overactive imagination since a very young age, it has always made sense to me that any artwork I develop should be composed of these vivid thoughts. What used to take form in crayons and pencil, evolved into pen and ink drawings, spray painted murals and computer graphics, and has further morphed into the acrylic paintings I create these days. My childhood obsessions with Disney cartoons, Lorne Greens' New Wilderness and books such as Watership Down and The Phantom Tollbooth have become fodder for my work as it develops today.
... Link (0 comments) ... Comment
Topic: POLITIK - on July 28, 2016 11:38:00 AM CEST

Guccifer 2.0: All Roads Lead to Russia
In our initial Guccifer 2.0 analysis, ThreatConnect highlighted technical and non-technical inconsistencies in the purported DNC hacker's story as well as a curious theme of French "connections" surrounding various Guccifer 2.0 interactions with the media. We called out these connections as they overlapped, albeit minimally, with FANCY BEAR infrastructure identified in CrowdStrike's DNC report.
... Link (0 comments) ... Comment
Topic: DRUGS - on July 28, 2016 11:36:00 AM CEST

Italy parliament begins debate on legalizing cannabis
Italian lawmakers on Monday began discussing whether to legalize recreational cannabis, a fiercely-contested proposal likely to spark parliamentary battles.
Loosening Italy's marijuana laws is divisive, supported by those who say regulating the drug's production and sale would strip mafia groups of an important source of income, but opposed by conservative groups and the Roman Catholic Church.
Before the bill, backed primarily by deputies from Prime Minister Matteo Renzi's Democratic Party (PD) and the anti-establishment 5-Star Movement, even arrived for discussion in the lower house, opponents lodged more than 1,300 amendments.
... Link (0 comments) ... Comment
Topic: DRUGS - on July 28, 2016 11:35:00 AM CEST

Who Buys Legal Weed?
Marijuana pop culture has traditionally centered around the young male smoker and his high times. But the legalization movement has made marijuana more accessible than ever been before, and cannabis's application as a painkiller is particularly appealing to senior citizens.
So what does the typical, recreational marijuana user look like today? And how do the preferences and spending habits of groups like young men and senior citizens differ?
... Link (0 comments) ... Comment
Topic: logisch - on July 28, 2016 11:33:00 AM CEST

Choose the best urinal in the men's room — with math!
Men, we've all been there. A row of glistening white urinals appear before you. They're all empty, thank goodness. You choose the cleanest one. That's when you hear the door. Another person is walking into the bathroom. Don't choose the stall next to me, is your first thought. He starts walking toward the urinals. Don't do it. And closer. Don't do it. Don't...
Most men experience some level of social anxiety in the bathroom. We have an innate sense of personal space that we like to keep clear from strangers. When someone enters that personal space, we stiffen up.
... Link (0 comments) ... Comment
Wednesday, 27. July 2016
Topic: BOARD NEWS - on July 27, 2016 6:11:00 PM CEST

Auf Kuh-Hintern gemalte Augen sollen Löwen abschrecken
Sydney/Gaborone – Es mag zunächst wie ein Schildbürgerstreich klingen, die ungewöhnliche Maßnahme scheint aber seine Wirkung tatsächlich nicht zu verfehlen – das zumindest behauptet ein australisches Forscherteam: Auf die Kehrseite gemalte Augenpaare könnten Rinder in Afrika vor Löwenattacken schützen.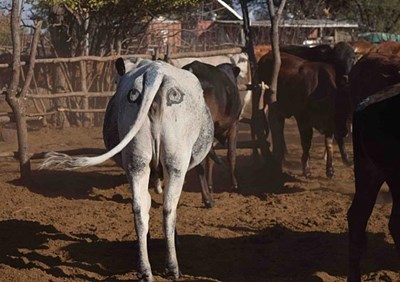 ... Link (0 comments) ... Comment
Topic: Appelbaum - on July 27, 2016 6:02:00 PM CEST

Our statement on the results of the Jacob Appelbaum investigation
Seven weeks ago, I published a blog post saying that Jacob Appelbaum had left the Tor Project, and I invited people to contact me as the Tor Project began an investigation into allegations regarding his behavior.
Since then, a number of people have come forward with first-person accounts and other information. The Tor Project hired a professional investigator, and she interviewed many individuals to determine the facts concerning the allegations. The investigator worked closely with me and our attorneys, helping us to understand the overall factual picture as it emerged.
The information shared was sensitive, and in writing this post I am aiming to balance my desire for the Tor Project to be transparent and accountable with my desire to respect individual privacy.
... Link (0 comments) ... Comment